Events
Microelectronics 2017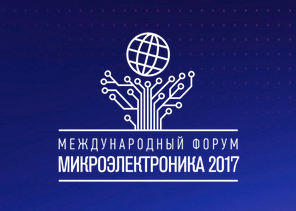 RC Module took part in the International Forum "Microelectronics-2017", which is an independent highly intellectual platform for maintaining a constructive dialogue between scientific community, industrial groups and business representatives of the microelectronic cluster and related high-tech industries. Among the topics was discussed: prospects for electronics development and production in Russia, private and state investments in its development, civil electronics and Russian products entry into the global market, stimulating the domestic market and the cluster approach.
Agenda the Forum:
3nd International Scientific Conference
Innovation Festival
Business Program
The Forum took place in Alushta, Republic of Crimnea (02-07.10.2017).